Chocolate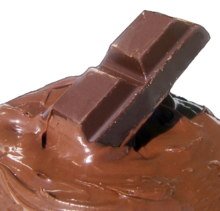 Chocolate is one of the most delicious foods we know. Nous eat it greedily for all kinds of reasons: comfort, energy and passion. It is a gift with a message for friends, family, loved ones: welcome, goodbye, I love you, we have something to celebrate or we need comfort.
In this section of DeKookijbel we try to make a chocolate bible.
Recipes
Before the chocolate is with you, it goes through many stages from cocoa bean to the delicious chocolate products in the store. Here we want to tell you how the cocoa bean becomes delicious chocolate.
There are countless delicious chocolate products to buy, with thousands of types, qualities of fillings and flavors. Here are some articles about chocolate and what to look out for to enjoy them the best.
How should you store chocolate, what is bad for chocolate ... How can you see the quality of the chocolate. You can find out in the articles below.